Welcome to Affordable Chimney Sweep
Has your chimney fallen into disrepair and neglect because you don't want to clean it yourself? Has your dryer stopped working, but you don't want to struggle to get the vent off and cleaned? Now you don't have to!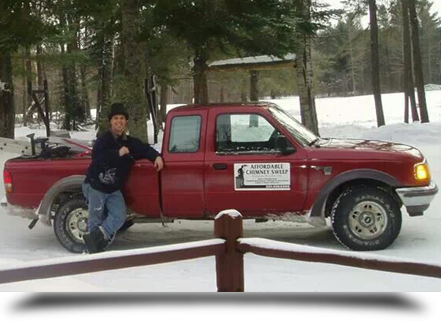 Affordable Chimney Sweep in Northern Michigan and Central Florida can do all of this for you and more. We are a professional and reliable chimney cleaning service that specializes in chimney sweeping, fireplace cleaning and heat source maintenance for the northern Michigan and Central Florida area. We will take care of all the chimney, woodstove and damper problems for you so you don't have to. Hire us today if you want an affordable service and a worry free night. We provide complete service from chimney to heat source.
Add Us to Your Contacts
Learn why you can throw all those other phone numbers away. We are the last chimney cleaning service you will ever need.